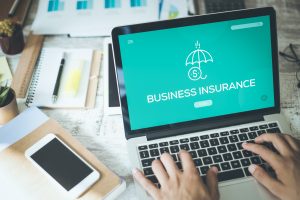 Picture two entrepreneurs, both of whom have pizza shops right opposite from each other. One is covered by business insurance while the other has chosen to forego insurance. In the brutal Canadian winter, a heavy blizzard causes significant property damage from wind to both stores. In this scenario, two things would happen:
(i) The property owner with the commercial insurance would be able to go back to his/her commercial insurance broker and file a claim for damage compensation;
(ii) The property owner without commercial insurance would be left having to pay for the damages out of their profits.
This is merely one example of how commercial insurance companies can be an effective partner to a business. In this article, we will detail other reasons why how and why a product such as commercial property insurance is important.
What are the different types of commercial insurance?
While different providers may offer varied sets of products, most business insurance brokers in Toronto will offer one or more of the following:
(i) Liability insurance: In case of an accident or a product malfunction, business liability insurance help the business manage legal claims resulting from damages that may have occurred to people and/or their property.
(ii) Commercial property insurance: With property insurance coverage, a company's physical assets such as buildings, land, equipment, furniture, furnishings etc. are insured in case of an insured event such as the one described above.
(iii) Commercial auto insurance: If a company-owned vehicle gets into or causes an accident, this type of insurance can protect the owner against legal damages and repair costs.
(iv) Equipment Breakdown insurance: This is primarily used to insure such things as boilers or production equipment in the even of an "accidental breakdown" and failure to operate caused by the build up of pressure, malfunction or even human error.
(v) Commercial umbrella insurance: Liability insurance policies often have a cap on the amount of coverage they can provide. For outsized liability damages, causing potentially large losses, the umbrella insurance policy can provide coverage.
(vi) Crime Insurance: Especially when it comes to money and securities, this important insurance is necessary to protect your business from the risk of fraud, employee dishonestly, forgery and theft.
What does a commercial property insurance policy cover?
Perhaps the most common policy used by small and medium-sized business owners is the commercial property "package" insurance policy. These types of policies can insure the business against damage to physical assets such as inventory, supplies, equipment, buildings, landscaping, vehicles, electronics, land etc. These damages can be caused by either natural phenomena such as hurricanes, tornadoes, earthquakes and the like or by man-made events such as theft or vandalism. But how does commercial property insurance work?
Before a business owner goes to buy a suitable property insurance policy, they should take an inventory of the business's physical assets, understand what their replacement value would be and whether it is worth insuring. For example, a retail store's merchandise shelves may be worth insuring, but a single desk in the backroom may not be worth paying a premium every month for.
Once the inventory is taken, most commercial insurance plans offer two alternatives: (i) the actual cash value, and (ii) the replacement cost. In the actual cash value method, the owner would receive the cost to replace the property after depreciation on it has been deducted. In the replacement cost method, the owner would receive the full replacement cost without any depreciation charges deducted.
Because the replacement cost method provides a higher payout in case of an accident, the premiums on such a policy are higher as well. Therefore, before committing to one or the other alternatives, it is important to have a discussion with a professional Insurance Broker who would be able to determine the optimal course of action.
Four main reasons to get commercial property insurance for your business:
1) Covers financial losses
For most small and mid-sized businesses with a single presence, this is the most compelling reason to acquire commercial (or business) insurance. Commercial insurance protects the business from large financial losses in more ways than one. For instance, in the event of an act of God (a broad term used to define natural disasters such as hurricanes or tornadoes), a commercial building insurance policy can save the company's owners from paying out the repair costs out of pocket.
2) Credibility
All else being equal, an insured business is more credible than an uninsured business. Beyond just the professionalism aspect, business insurance can reassure a company's suppliers and customers that there is a potential way out for them in case the business cannot honour its commitments for whatever reason. Particularly in the landscape of today, this can be a key competitive advantage.
3) Can protect against business interruptions
In the event that a business has to close for a period of time or at least curtail part of its operations, commercial property insurance can ensure that the lost revenues are not entirely missed. Please note, however, that this type of insurance is supplementary to the regular commercial property insurance described in the sections above. Conventional property insurance policies provide insurance against damages to the property itself. An additional business interruption coverage option can then be undertaken to replace the lost sales/income while the business is closed to enable owners to cover the expenses that may still accrue during the closure.
4) Bring some peace back into your life!
Being an entrepreneur can be stressful even without having to think of downside scenarios such as vandalism, hurricanes, theft, etc. However, with an insurance policy to support the business, a lot of this risk can be mitigated swiftly and effectively. At the end of the day, no one has a crystal ball that can tell them the future. So why not protect your business in case there is an unexpected surprise in the future?
To find out more about the policy that might be best for your business, reach out to our team at Guthrie Insurance Brokers. We would be happy to help you define your needs and provide you with a competitive business insurance quote!