Directors and Officers Liability Insurance (D&O)
Public, Private Corporations and Associations need to protect the personal assets of directors and officers with important D&O and Management Liability insurance now more than ever. 
Get Your D&O Done Right With The Pros At Guthrie!
Directors and Officers Liability Insurance
What is directors and officers liability insurance?
Directors and officers insurance (also known as D&O insurance) is a type of insurance designed to protect the personal assets of company directors and officers, as well as the company itself, in the event of any insured legal actions taken against them. It covers the costs of defending against allegations of wrongful acts, and any insured damages or settlements that may be awarded. This type of insurance is important for any company to have, as the personal liabilities of its directors and officers can be substantial.
Directors and Officers insurance is important because it protects corporate directors and officers from personal liability for decisions or actions taken while managing a company. This type of insurance helps protect against legal costs associated with claims of wrongful acts, negligence, breach of duty, and other liabilities. It also helps protect the financial interests of the company and its shareholders.
SAVINGS START HERE.  FOR A COMPETITIVE QUOTE AND THE BEST VALUE ON YOUR D&O LIABILITY INSURANCE YOU HAVE TWO OPTIONS: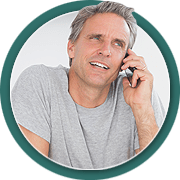 Call and speak directly
to one of our brokers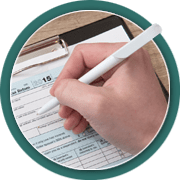 Please provide us with a bit of information here and a broker will get back to you shortly, often within 10 minutes during regular hours

Why choose Guthrie Insurance – InsurePlus FOR YOUR Directors and Officers Liability INSURANCE IN canada?

Separate aggregate limits for your Errors & Omissions, First Party Cyber liability and Commercial General Liability

Broadened definition of Product to include component parts of Hardware/Software

Cover for fines and penalties for violations of the Canadian Anti-spam Legislation

Zero deductible option

Underwritten by Lloyds of London and other A-rate insurers

A variety of payment options including Visa, Mastercard and Amex

Coverage options include:
Up to $1,000,000 Errors & Omissions Liability
Up to $2,000,000 Commercial General Liability
Contents coverage option up to $50,000
Option of up to $25,000 in Property Away from Premises
GET A FREE ONTARIO PROFESSIONAL LIABILITY INSURANCE QUOTE TODAY!<
We make it easy.  Finely crafted insurance policies to address your liability risks and exposures, competitive premiums, and helpful, expert advice for ALL of your business and commercial liability insurance needs –  Guthrie Insurance  has you covered!
Get a fast, free Ontario commercial liability insurance quote for your corporation, business or institution today.
Just call us at 1-888-310-7283 (SAVE) or give our helpful commercial insurance brokers some information on the "Request a Quote" and we will get right back to you – usually within a few minutes 9am to 5pm – Mon – Fri.
Why get your Directors and Officers Liability insurance from the professionals at Guthrie Insurance Brokers?
Guthrie Insurance provides comprehensive and reliable coverage for directors and officers through customized, cost-effective insurance policies. With our team of experienced and knowledgeable insurance professionals, you can count on us to provide the best protection for your business and its directors and officers. We will work closely with you to assess the risks your business faces and tailor a policy that meets your needs, budget, and expectations. Our commitment to customer service and satisfaction is unmatched, ensuring that you get the coverage you need without paying or coverage you don't.
Guthrie Insurance is an experienced and reliable Ontario insurance broker that specializes in Directors and Officers Liability insurance. We are knowledgeable about the industry and can provide tailored solutions that meet your specific needs. We can offer competitive rates on a range of policies, including public liability insurance, professional indemnity insurance, and accident insurance. We also provide dedicated customer service, so you can be sure that your policy is tailored to your exact requirements
Directors and Officers Liability INSURANCE IN ONTARIO – COSTS AND PREMIUMS
When applying for Directors and Officers Liability insurance for your Ontario business, it's hard to determine an exact cost or price. This is mainly due to the fact that every business is different to the next, and there is no real 'one package for all cookie-cutter' solution. For example, a computer specialist will have different liability needs compared to a photographer, so their overall cover amount and type of insurance will differ.
When you apply for professional liability insurance our Ontario brokers will work with a number of leading brokerages in the area to find you the most appropriately priced quote with a high level of cover to suit your businesses needs and requests.
Helping families and businesses with their insurance and financial security needs since 1962.
We Serve All of the GTA including:
Markham | North York | Richmond Hill | Scarborough | Thornhill | Toronto | Vaughan | Pickering | Ajax | Whitby | Oshawa and Durham Region | Kawarthas | Northumberland |
THE PROVINCE OF ALBERTA
TALK TO THE RIBO LICENSED AND BONDED PROFESSIONALS AT GUTHRIE INSURANCE TODAY!