COMMERCIAL & BUSINESS INSURANCE
As a thriving metropolitan city, Toronto is consistently viewed by aspiring entrepreneurs and multinational corporations alike as a prime hub for business and commerce. Boasting substantial access to capital, a large, diverse population, and a well-trained labour force, your business's opportunities are boundless. However, statistics show that over 60% of small and mid-size enterprises are liable to go bankrupt in the event of an extended business interruption or disruption. Thus, while revenue is an important metric for your business, it is equally critical to have a strong insurance and risk management framework in place to navigate past adverse events.
Having worked with business owners for over 50 years, we at Guthrie Insurance recognize that operating a business isn't easy even on the best of days. That is why our teams of business and commercial insurance brokers strive to be reliable financial partners who can deliver the full suite of business insurance and commercial insurance products. We also understand that each business has its own unique needs, constraints, and vision. To that end, our brokers work directly with you to identify your specialized requirements and develop tailored solutions instead of applying a one-size-fits-all approach.
Based on our unparalleled experience and expertise, we have been recognized by previous clients for consistently offering:
Top of the line financial protection customized to their business needs;
Prompt, considerate service without delays;
Expert, unbiased and honest advice;
Competitive terms and premiums;
Ethical, responsible insurance solutions;
And peace of mind!
Whether you are looking to explore your business insurance options or obtain lower business insurance costs, our team is always ready to assist. Let us help you today! We are available between 9am to 5pm Monday to Friday at 416-487-5200 (or 1-888-310-SAVE (7283)) and will provide you with a fast, free commercial insurance quote – a major step in your journey towards a safer, protected business!
TYPES OF COMMERCIAL INSURANCE
We specialize in full account services and provide cost-effective, dependable insurance planning and risk management services in virtually every area of commercial enterprise including:
A large number of small business owners have a substantial portion of their net worth tied to their business and in some cases, even have personal property secured as collateral for the business's loans. Small business insurance can protect a business's assets and income in case of liability, property damage and/or interruptions.
This type of insurance can come in many forms and is targeted towards the type of industry that your business operates in. A manufacturer has different needs to a wholesaler, who in turn has different needs to a retailer. Whatever step of the value chain your business is positioned in, Guthrie Insurance has the solutions to ensure you are protected.
While most insurance policies cover basic coverage such as liability and interruptions, a lot of businesses have other inherent risks such as product or professional liability that may occur as a result of accidents or negligence. Specialized coverage policies cover these additional risks.
The medical and health science industry is one with stringent regulations and minimal margin for error. If your business operates within this space, acquiring an insurance policy that captures a greater, more specialized degree of coverage may be the key to ensuring that short-term hurdles do not damage the long-term prospects of your company.
One of the most common types of commercial insurance is automobile (vehicle) insurance, which protects the owner of a vehicular asset from liability in the event of an accident or theft. Ontarian law requires that all vehicles on the road have automobile insurance.
FREQUENTLY ASKED QUESTIONS
How does commercial insurance work?
Our consultative review uncovers areas of insurable risk or exposure that is addressed with a proper plan of insurance. Once the policy contract is set up, and arrangements made for payment of the premium, the insurance company agrees to pay for insured losses, called claims, in the event of an insured occurrence resulting in loss or damage to the business. An adjuster is then sent by the insurer to assess and process the claim and make arrangements to settle as quickly as possible to reduce downtown to a minimum.
How do I get commercial insurance?
In Ontario, you can get commercial insurance from several brokers specializing in the commercial insurance market. Many businesses start with an online search to compare brokerages and products and select the one that best fits your need. It's important that the one you choose is licensed, bonded, and regulated by RIBO – Registered Insurance Brokers of Ontario and has a strong track record in the industry. Please reach out at 416-487-5200 or 1-888-310-SAVE (7283) to discuss with one of our commercial insurance brokers today.
What is a commercial insurance policy?
The commercial insurance policy is the contract set up between the broker, the insurance company, and the insured. It governs the scope of coverage provided, the limits, exclusions, conditions and the premiums to be paid by the insured.
When do I need to get commercial insurance?
Any individual or business that has active operations provides a service or product or owns any assets that require insurance. Insurance can "step in" and help defend you and pay any judgments in the event of a lawsuit, whether the negligence was actual or alleged, and can help put you back in the same financial situation in the event of damage or destruction to your buildings, stock, equipment or other commercial property.
What is commercial business insurance?
Commercial business insurance provides coverage for businesses and corporations of all sizes, and is designed to protect the business's assets, employees and/or owners from financial hardship in the event of an insured loss. The best commercial insurance isn't necessarily one that is the least expensive. As such, you should conduct careful research before selecting a provider who best matches your business's needs.
What does business insurance cover?
The answer is: it depends. In its simplest terms, it covers insured loss or damage to property, generally including loss of use. It will also pay on behalf of insureds for actions involving liability such as bodily injury or property damage. Typically, the basic policy includes coverage for property, general liability, business interruption, crime, equipment breakdown, and human element exposures. Each policy can be tailored to the unique needs of any business.
SAVINGS START HERE. FOR A REVIEW OF YOUR PERSONAL INSURANCE YOU HAVE TWO OPTIONS: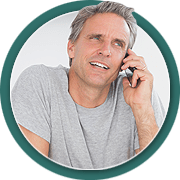 Call and speak directly
to one of our brokers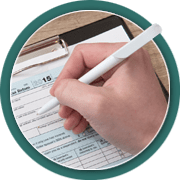 Please provide us with a bit of information here and a broker will get back to you shortly, often within 10 minutes during regular hours

TALK TO THE RIBO LICENSED AND BONDED PROFESSIONALS AT INSUREPLUS BY GUTHRIE INSURANCE TODAY!