Commercial Fleet Vehicle Insurance
 Protect your company and your fleet investment with top notch commercial vehicle insurance.  Our area of expertise is with local area manufacturers and distributors driving primarily throughout Ontario. 
Whether it's a fleet of 5 or 50 talk to the Pros at Guthrie today!  
COMMERCIAL FLEET VEHICLE INSURANCE
Fleet insurance is a type of Ontario automobile insurance policy that covers multiple vehicles in a business or organization. This type of insurance is designed to provide coverage for all of the vehicles under one policy, rather than requiring individual policies for each vehicle. Fleet insurance typically covers liability, collision, comprehensive, loss of use, and other types of coverage.  Umbrella or Excess liability insurance is often recommended for businesses that operate both small and large fleets. 
Fleet auto insurance is typically purchased by businesses that operate a fleet of cars, trucks, vans, or other vehicles. It is designed to protect businesses from the financial risks associated with operating these vehicles. Companies that typically need fleet auto insurance include those in the transportation, delivery, construction, and landscaping industries.
Whether your company has a small number of pick-up trucks or a 200 unit fleet of trucks, at Guthrie Insurance, you will be looked after by our helpful team of RIBO licensed professional brokers with the confidence of knowing your commercial automobile insurance in Ontario is done right!
SAVINGS START HERE.  FOR A COMPETITIVE QUOTE ON YOUR FLEET VEHICLE INSURANCE
YOU HAVE TWO OPTIONS: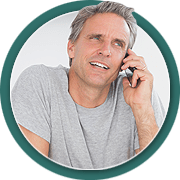 Call and speak directly
to one of our brokers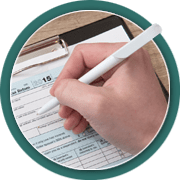 Please provide us with a bit of information here and a broker will get back to you shortly, often within 10 minutes during regular hours

Why choose Guthrie Insurance – InsurePlus FOR YOUR COMMERCIAL FLEET VEHICLE INSURANCE IN canada?

Helpful, expert advice from our team of RIBO licensed, bonded, professional brokers

Great rates from Ontario's leading commercial auto insurance companies

Flexible rating plans when tickets or claims are involved

Optional telematics solutions for vehicle and driver monitoring

Diligent ongoing claims advice and management to help keep future premiums minimized
GET A FREE ONTARIO COMMERCIAL FLEET VEHICLE INSURANCE QUOTE TODAY!
We make it easy.  Finely crafted insurance policies to address your fleet automobile risks and exposures, competitive premiums, and helpful, expert advice for ALL of your business and commercial fleet vehicle insurance needs –  Guthrie Insurance  has you covered!
Get a fast, free Ontario commercial insurance quote for your corporate business or institution fleet today.
Just call us at 1-888-310-7283 (SAVE) or give our helpful commercial insurance brokers some information on the "Request a Quote" and we will get right back to you – usually within a few minutes 9am to 5pm – Mon – Fri.
COMMERCIAL FLEET AUTO INSURANCE TAILORED TO YOUR ONTARIO BUSINESS NEEDS!
Our experienced brokers know and understand every business is different. We help ensure your company vehicle/s are properly protected, whatever type of automobile you and your company require insurance for. Whether you own a fleet of 200 vehicles, or 20 pickup trucks, we can provide tailored business car insurance options to suit your Ontario business's needs.
WHY DO YOU NEED COMMERCIAL FLEET AUTO INSURANCE IN ONTARIO?
Commercial vehicle insurance is mandatory for drivers on the Ontario roads, obtaining commercial auto insurance to protect your vehicles on the roads is a smart, safe choice for your business.  Not only is it a law for every driver in Ontario to have car insurance, it also ensures your staff or team are protected on the roads in the unfortunate event of an accident. Don't take the risk, get the right commercial coverage for your business from leading Ontario insurance brokers.
IS COMMERCIAL AUTO INSURANCE MANDATORY FOR YOUR ONTARIO BUSINESS?
To put it simply, yes. Commercial auto insurance is mandatory for all commercial automobile owners and drivers in Ontario. This law ensures you are protected in the unfortunate event of an accident and it provides your company's employees with peace of mind.
Helping families and businesses with their insurance and financial security needs since 1962.
We Serve All of the GTA including:
Markham | North York | Richmond Hill | Scarborough | Thornhill | Toronto | Vaughan | Pickering | Ajax | Whitby | Oshawa and Durham Region | Kawarthas | Northumberland |
THE PROVINCE OF ALBERTA
TALK TO THE RIBO LICENSED AND BONDED PROFESSIONALS AT GUTHRIE INSURANCE TODAY!