Landlord / Realty Insurance
 Apartment Buildings – Rental Houses and Condos – Commercial Buildings – Vacant Properties
Valuation clauses, income limitations, tenant exclusions, rebuilding conditions, water and other coverage?
Read your policy?  We do so you don't have to. Talk to the rental property experts at Guthrie 
What insurance does a building owner or landlord need in Ontario?
In Ontario, a building owner or landlord needs property insurance which covers the building and any attached structures (such as a garages). Additionally, they need commercial general liability insurance (CGL) if they are renting out their property to tenants. This type of insurance will protect the owner from many types of claims made by tenants, visitors, or third parties.
A building owner or landlord typically needs to have general liability insurance, property insurance, and landlord insurance. General liability insurance protects the building owner or landlord from legal responsibility for injury or damage to others on the premises. Property insurance covers the building and its contents from damage caused by events such as fire, explosion or hurricane. Landlord insurance covers risks associated with renting out the building, such as damage to the building, liability for tenant injuries, and lost rental income due to unoccupancy from an insured peril such as a fire.
Why choose Guthrie Insurance – InsurePlus FOR YOUR Landlord INSURANCE IN canada?

No call center here! You will appreciate working individually and personally with dedicated, professional Ontario Insurance Brokers available on an unlimited time basis for the very best advice in person, by telephone or email.  We have only YOUR best interests in mind!

We're on your side.  We represent you, are accountable to you and will help you steer through the myriad of insurance options.

Highly competitive rates from most of Canada's leading rental property insurance companies

Great plans and low rates for most rental situations – condos, apartments and houses

A wide range of coverage options from the lower cost basic, standard plans to the very finest coverage available.

Get helpful, expert advice from our team of knowledgeable professionals.

Plain language easy to read policies and simple, effective explanations to help you make the best decision for this important investment.
 SAVINGS START HERE.  FOR COMPETITIVE QUOTE AND THE BEST VALUE ON ALL OF YOUR INSURANCE NEEDS YOU HAVE TWO OPTIONS: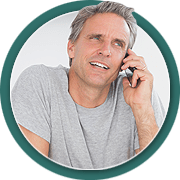 Call and speak directly
to one of our brokers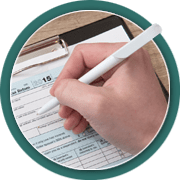 Please provide us with a bit of information here and a broker will get back to you shortly, often within 10 minutes during regular hours

WHAT IS LANDLORD INSURANCE?
Whether you own and rent a single or several condo units, a house, triplex or apartment you face considerable risk. For example, damage to your property from various causes such as careless tenant causing fire and smoke damage, and even liability from the resulting lawsuits in the event of injury. Proper Landlord Insurance ensures your Ontario rental property is covered for direct loss or damage as well as loss of rent.
Why get your Landlord Insurance from the professionals at Guthrie Insurance Brokers?
Protect yourself and your rental investment! Arranging the right insurance for your rental property takes knowledge and experience. Let the experts at Guthrie Insurance help you arrange the right landlord insurance to properly cover your property and help ensure there is no interruption to your rental income. Coverage that is tailored to your risks, exposures and your budget. Our helpful, experienced insurance brokers will work to arrange a competitively priced plan that suits your needs and your budget. Don't take the risk – get the right rental property insurance for your Ontario rental house, commercial building, or apartment building today!
Guthrie Insurance provides comprehensive and reliable coverage for Landlords through customized, cost-effective insurance policies. With our team of experienced and knowledgeable insurance professionals, you can count on us to provide the best protection for your commercial activities. We work closely with you to assess the risks you face and tailor a policy that meets your needs, budget, and expectations. Our commitment to customer service and satisfaction is unmatched, ensuring that you get the coverage you need without paying or coverage you don't.
Get the best Landlord Insurance from the professionals at Guthrie Insurance Brokers.
Call or email us today to learn more about how our Directors and Officers Liability insurance can help protect your organization.
GET A FREE LANDLORD INSURANCE QUOTE TODAY!
We make it easy.  Finely crafted insurance policies to address your risks and exposures, competitive premiums, and helpful, expert advice for ALL of your landlord or rental property insurance needs – Guthrie Insurance  has you covered!
Get a fast, free landlord insurance quote for your corporate business or institution today.
Just call us at 1-888-310-7283 (SAVE) or give our helpful commercial insurance brokers some information on the "Request a Quote" and we will get right back to you – usually within a few minutes 9am to 5pm – Mon – Fri.
Helping families and businesses with their insurance and financial security needs since 1962.
We Serve All of the GTA including:
Markham | North York | Richmond Hill | Scarborough | Thornhill | Toronto | Vaughan | Pickering | Ajax | Whitby | Oshawa and Durham Region | Kawarthas | Northumberland |
THE PROVINCE OF ALBERTA
TALK TO THE RIBO LICENSED AND BONDED PROFESSIONALS AT GUTHRIE INSURANCE TODAY!