Small Business Insurance 
We Love Entrepreneurs – The Backbone of Canada!
*Retail – Offices – Contractors – Realty – Wholesale – Distribution – Manufacturing – Technology*
Start Saving.  Great Rates, Great Coverage + Your Own Commercial Insurance Advisor 
Get A Free, Low-Cost Small Business Insurance Quote.  Talk to a Pro by Phone or Email Today. 
PS. No frustrating DIY websites or call centers here. Just friendly, helpful, real people! 
As an business owner you are faced with countless expenses, responsibilities, and risks along with the hopeful rewards.  It only makes sense to arrange the very best small business insurance to protect your business through Guthrie Insurance.  Insurance that goes easy on your expenses and helps you manage and minimize insurable risks so you can enjoy peace of mind and focus on the day to day operations of your business.
For many business owners the lines between business and personal risks and exposures can be faint. Why take a chance on an uninsured loss, a gap or overlap in your coverage or a missed discount?  With economical business and personal insurance plans available for just about every situation you can rest assured that you are getting the protection you need at the fairest premium.
Whether you are a hairdresser, tradesperson, caterer, lawyer or operate a variety store or restaurant, you need insurance for not only the obvious risks of fire, theft, and liability, but for areas that are often not so obvious, such as cyber security, or employee bonding.  At Guthrie Insurance our experienced team of small business insurance professional brokers will help ensure your Ontario business has the protection you need at the fairest possible premium cost.
It is critical that your Ontario small business insurance is done right the first time.  Do not take chances.  Getting it wrong can be very expensive and result in financial ruin, sometimes even personally.  With over 40 years' experience our goal is to help Ontario small business owners understand and arrange the insurance that is right for their business and their budget.  Our small business insurance brokers in Ontario work with business owners and managers every day and strive to provide helpful, expert advice to help control losses and keep premiums as low as possible.
 SAVINGS START HERE.  FOR COMPETITIVE QUOTE AND THE BEST VALUE FOR YOUR
SMALL BUSINESS INSURANCE YOU HAVE TWO OPTIONS: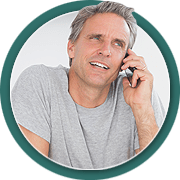 Call and speak directly
to one of our brokers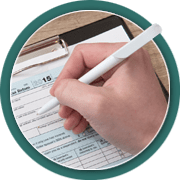 Please provide us with a bit of information here and a broker will get back to you shortly, often within 10 minutes during regular hours

Why choose Guthrie Insurance – InsurePlus FOR YOUR SMALL BUSINESS INSURANCE IN canada?

No call center here! You will appreciate working individually and personally with dedicated, professional Ontario Insurance Brokers available on an unlimited time basis for the very best advice in person, by telephone or email.  We have only YOUR best interests in mind!

Helpful, expert advice from Small Business Insurance Professionals

Easy Ontario Small Business insurance payment plans – monthly, credit card, EFT and more

Fast, flexible document management for timely insurance certificates and polices

Save time, save money and have all of your commercial insurance needs managed by dedicated professionals

Fast, friendly and expert advice from our team of professionals

We will help you understand and manage your risks and what is insured and what is not

Premium savings now and greater future savings by ensuring you have the right coverage.  There are few things more expensive than an uninsured or under-insured loss!

Diligent claims management and advice to help keep future premiums minimized

Proud partners with most of Canada's Leading Small Business Insurance Companies
GET A FREE ONTARIO SMALL BUSINESS INSURANCE QUOTE TODAY!
We make it easy.  Finely crafted small business insurance policies to address your risks and exposures, competitive premiums, and helpful, expert advice for ALL of your small business insurance needs –  Guthrie Insurance  has you covered!
Get a fast, free Ontario small business insurance quote for your SME, small or medium business or institution today.
Just call us at 1-888-310-7283 (SAVE) or give our helpful commercial insurance brokers some information on the "Request a Quote" and we will get right back to you – usually within a few minutes 9am to 5pm – Mon – Fri.
WHO ARE OUR ONTARIO SMALL BUSINESS INSURANCE CUSTOMERS?
Own a small business in Toronto, the GTA, or anywhere in Southern Ontario?   What about a truck or a few cars?  A nice home?  A boat or motor home?  Expensive collections?  Whatever your situation, you probably find managing your business and personal insurance to be a time-consuming, frustrating and expensive.
As if owning a small business is already not complicated enough, understanding how to insure it can be daunting.  Among the variety of Ontario small business insurance companies, no two insurance policies are the same.  Each small business insurance company offers different coverage, limits, conditions, and exclusions and of course a wide range of premiums.  Getting it right should not be left to chance.
Often, it is not until something happens that the shortfall is discovered.  Get stuck with an under-insured or uninsured loss and it can be costly.  It can actually result in you never reopening.   This is especially sad as the annual premium involved to get the right plan combined with a bit of advice could have prevented it.  There are many pitfalls that need to be avoided.
Why not save yourself some time, some money, and let the small business insurance experts at Guthrie Insurance  look after all of your small business insurance needs?
"We know insurance so you don't have to"
Imagine the convenience of having one annual policy anniversary date for everything?  Or making just one call to your commercial insurance adviser who works with you year in and year out to make sure you are properly protected and, as economically as possible.  Consider just the peace of mind in knowing there is a helpful expert who knows your situation and who is responsible for your insurance well-being is just a call or email away!
Wouldn't it be great to save money, get the insurance protection you need and get responsive, personal service insurance without getting stuck in an impersonal call center?
Are you conscientious, responsible and serious about matters pertaining to your business insurance and financial security?  Do you appreciate getting helpful, professional and unbiased advice?  Then, you will appreciate working with the Broker Professionals at Guthrie Insurance.
Looking after the many insurable risks and financial security needs of Ontario families is where we excel!
THERE ARE MANY TYPES OF SMALL BUSINESS INSURANCE
Different businesses require different coverage. Depending on the nature and size of your Ontario small business and the industry you operate in, you may require additional, unique or specialized coverage. After properly assessing your business risks, exposures and insurance needs we work with you to ensure your business is properly protected. Here are some of the some of the types of policies we may suggest for you:

Small business, premises liability and products liability insurance

Professional or Errors or Omissions liability insurance

Commercial auto insurance

Non-owned automobile liability

Flood and Sewer Back Up

Extended business income insurance

Cyber/data breach insurance

Employers Liability (even if you have WSIB)

Directors and officers insurance

Umbrella insurance
WHAT IS SMALL BUSINESS LIABILITY INSURANCE?
Small business liability insurance is considered the most important type of insurance available. Whether it was your "fault" or not, if you are accused of causing bodily injury or property damage, you may be held accountable (sometimes whether you are "legally" liable or not!). For your insured business operations and activities, if you are sued for allegations of bodily injury or property damage your business liability insurance pays both to defend you (whether or not you are legally responsible) as well as the monetary judgement if you are held responsible, up to your policy limits. It covers the operations and activities of Ontario businesses, and their employees while acting within the scope of their duties.
All Ontario small business needs adequate liability insurance. Even if you are doing something you think is low risk or innocuous and with minimal revenues, just one small mistake or even an allegation, can result in a lawsuit and put you into financial ruin.
GROUP OR EMPLOYEE BENEFITS FOR SMALL BUSINESS – PROTECT AND SAVE!
At Guthrie Insurance, we offer group benefits for large and small businesses in Ontario, providing quality insurance options tailored to suit your businesses needs and goals. Group insurance allows you to attract and reward a strong, loyal group of employees who would benefit from extra incentives like; health and life insurance, hospital coverage, dental care, personal life insurance and more. This type of insurance is very suitable for small businesses as it provides a wide range of protection and benefits, ideally for small groups of 2 – 50 people.
With Guthrie Insurance, we can provide you a tailored group benefits insurance policy that suits your Ontario small business, and staff entirely. Interested in our group benefits insurance policies? Get in touch today, and our team will provide great coverage and great rates
Helping families and businesses with their insurance and financial security needs since 1962.
We Serve All of the GTA including:
Markham | North York | Richmond Hill | Scarborough | Thornhill | Toronto | Vaughan | Pickering | Ajax | Whitby | Oshawa and Durham Region | Kawarthas | Northumberland |
THE PROVINCE OF ALBERTA
TALK TO THE RIBO LICENSED AND BONDED PROFESSIONALS AT GUTHRIE INSURANCE TODAY!