Medical & Health Science
Insurance
With such unique risks and exposures a proper plan of insurance in this field can greatly affect a company's bottom line and be the deciding factor in their overall success or failure. Talk to the professionals at Guthrie
Medical and Health Sciences Insurance
What is Medical and Health Sciences Insurance?
Medical and health manufacturers and distributors can purchase liability insurance to protect their business from potential claims and lawsuits. This type of insurance can cover claims resulting from negligence, product defects, errors or omissions, personal injury, and property damage. Additionally, employers' liability (if WSB is not carried) insurance can provide coverage for employers' legal liabilities arising out of injury, disease, or death sustained by employees while they are in the course of their employment. Businesses may also purchase product recall insurance to cover the costs associated with recalling and replacing defective products.
One of the key components to a successful client/broker relationship is choosing an appropriate brokerage/broker who possesses the knowledge and expertise within a given field or "niche". The Health and Nutritional Science Industry during the past several years has undergone many transformations and has become highly regulated.
Companies now face strict requirements from various governing bodies, not to mention competing in a fierce global market where there is no margin for error be it incompetence, or inferior products. The cost of not providing proper insurance coverage with appropriate limits can greatly affect a company's bottom line and be the deciding factor in a company's overall success or failure.

Medical Devices (Class 1 –4)







TCM Traditional Chinese Medicine



Coverage Highlights Include








Extended Reporting Period
SAVINGS START HERE. FOR A REVIEW OF YOUR COMMERCIAL & MEDICAL
HEALTH INSURANCE YOU HAVE TWO OPTIONS: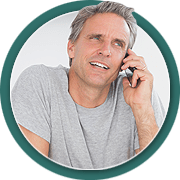 Call and speak directly
to one of our brokers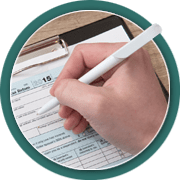 Please provide us with a bit of information here and a broker will get back to you shortly, often within 10 minutes during regular hours

Medical and Health Sciences Insurance
Why get your Medical and Health Sciences Insurance from the professionals at Guthrie Insurance Brokers?
Guthrie Insurance provides comprehensive and reliable coverage for Medical and Health Sciences Insurance through customized, cost-effective insurance policies. With our team of experienced and knowledgeable insurance professionals, you can count on us to provide the best protection for your business (and its directors and officers). We will work closely with you to assess the risks your business faces and tailor a policy that meets your needs, budget, and expectations. Our commitment to customer service and satisfaction is unmatched, ensuring that you get the coverage you need without paying or coverage you don't.
Get the best Medical and Health Sciences Insurance from the professionals at Guthrie Insurance Brokers.
Call or email us today to learn more about how our Medical and Health Sciences Insurance can help protect your organization.
Helping families and businesses with their insurance and financial security needs since 1962.
We Serve All of the GTA including:
Markham | North York | Richmond Hill | Scarborough | Thornhill | Toronto | Vaughan | Pickering | Ajax | Whitby | Oshawa and Durham Region | Kawarthas | Northumberland |
THE PROVINCE OF ALBERTA
TALK TO THE RIBO LICENSED AND BONDED PROFESSIONALS AT GUTHRIE INSURANCE TODAY!