Liability Insurance  
Errors and Omissions (E&O) – Professional – Directors and Officers (D&O) – Media – Products – Umbrella 
Get The Right Liability Insurance At The Right Premium From The Pros At Guthrie!
There are many types of businesses, institutions and commercial enterprises, and within these institutions and businesses, each has many unique risks and exposures to "being sued".  Most of these risks can be looked after with the right liability insurance.  Putting into place a proper plan and obtaining general liability insurance for your Ontario commercial enterprise is a necessity which will help you prepare for financial catastrophe and recover in the event of a loss.
Don't risk it. Protect your organization from the financial distress of an unexpected lawsuit today with general liability insurance from Guthrie Insurance.  Our team of professional insurance brokers can find you the protection you need to ensure your business is properly protected, leaving you with no worries and more timeo focus on your running your corporation.   Contact us today for a review of your risks, exposures and how to address each with a competitively priced Ontario liability insurance policy.  
SAVINGS START HERE.  FOR A COMPETITIVE QUOTE AND THE BEST VALUE ON YOUR  LIABILITY INSURANCE NEEDS YOU HAVE TWO OPTIONS: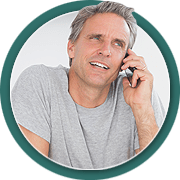 Call and speak directly
to one of our brokers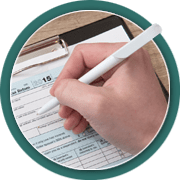 Please provide us with a bit of information here and a broker will get back to you shortly, often within 10 minutes during regular hours

Why choose Guthrie Insurance – InsurePlus FOR YOUR LIABILITY INSURANCE IN canada?

Fast, efficient issuance and document management for time-sensitive liability insurance certificates and policies

Save time, save money and have all of your commercial liability insurance needs managed by dedicated Ontario commercial insurance professionals

Helpful, Expert advice from our team of RIBO licensed commercial insurance professionals

We will help you manage your risks and understand what is insured and what is not

Wide range of eligible commercial operations including US products liability

Premium savings now and future savings by ensuring you have the right coverage

Diligent claims management and advice to help keep future premiums minimized

Representing Canada's leading commercial liability insurers
WHY YOU NEED COMMERCIAL OR GENERAL LIABILITY INSURANCE IN ONTARIO?
General liability insurance coverage ensures your business is protected if you are held legally liable and responsible for an accident causing property damage or bodily injury.  This could be as a result of a product, a completed operation, or an accident on your premises or that of your customers.  Obtaining liability insurance from Guthrie Insurance  is the best move for your Ontario business or other commercial organization, such as institutions, allowing you to get on with your day-to-day challenges of managing the corporation.  
GET A FREE LIABILITY INSURANCE QUOTE TODAY!
We make it easy.  Finely crafted insurance policies to address your risks and exposures, competitive premiums, and helpful, expert advice for ALL of your business and commercial insurance needs –  Guthrie Insurance  has you covered!
Get a fast, free Ontario commercial insurance quote for your corporate business or institution today.
Just call us at 1-888-310-7283 (SAVE) or give our helpful commercial insurance brokers some information on the "Request a Quote" and we will get right back to you – usually within a few minutes 9am to 5pm – Mon – Fri.
TYPICAL PREMIUM COSTS FOR GENERAL LIABILITY INSURANCE IN ONTARIO!
It would be great to have a rough idea of the premiums involved to arrange the proper amount and type of liability coverage.  The challenge is that an average is very misleading.  With premiums typically starting at about $500 annually, they could easily escalate to several million for major manufacturers or industry.  What then, is an average Ontario liability insurance premium?
Every commercial organization is different and requires a thorough understanding of the unique risks and exposures that may be faced.  A small variety store may face being sued by a customer who slips on a carelessly wet floor.  A manufacturer of hockey helmets may get sued if the helmet malfunctions and an injury results.
Suffice it to say that any reference to an average premium for commercial liability insurance would be misleading.
When the commercial insurance brokers at Guthrie Insurance get an inquiry for commercial liability insurance or "lawsuit" protection we will work closely with our insurance company partners to assist in providing you with the most appropriate coverage and limits, tailored to your specific requirements,  and at the lowest possible premium costs.  
WHAT FACTORS AFFECT PREMIUM COSTS OF COMMERCIAL GENERAL LIABILITY INSURANCE IN ONTARIO?
As with any type of insurance, the single biggest factor affecting liability premium costs boils down to the RISK involved.  Generally speaking, the higher the risk of being sued for bodily injury or property damage, the higher the premium.  Seems simple enough.  Where it gets a bit more complicated is measuring the risk.  This might be done from the perspective of frequency for a common type of loss such as slip and falls in a plaza parking lot.  Or, it might take into account the ultimate severity of a loss.  Commercial Liability insurance claims arising from passenger jet accidents are few and far between however, they are severe.  Slip and falls in shopping mall parking lots are frequent but the damages are rarely substantial or severe.
As part of the risk factor, insurance companies need to understand the nature of the commercial activity and what the loss potential might be.  This activity or commercial operation, is then measured against the similar activities of similar commercial enterprises and sales volume then becomes a factor.  It stands to reason that two corporations doing essentially the same thing would have a similar risk profile.  The premium then, might only be affected if one had considerably higher sales volume hence more "risk" in the market.  Sales volume is a very important factor in determining commercial liability insurance rates.
Where a product originates, is destined or where a service is performed is also a major factor in premium determination.  Every country has different laws and regulations affecting responsibility for damages and the monetary awards involved.  Shipping skateboards to the USA?  Expect a very high products liability insurance premium.  Importing carpet from India?  Modest.
Even the number of employees can affect liability insurance premiums.  A company who 200 employees who is doing the same thing as another with 10 employees might also expect a higher premium.
The best way to get the most competitive commercial liability insurance premium for your organization is always to get in touch with the commercial insurance professionals at Guthrie Insurance.  
We mean business!  For fast, simple and guaranteed low cost Commercial Liability Insurance Quotes call us at 1-888-310-7283 (SAVE) or give our helpful, expert Brokers some information on the "Request a Quote" and we will get right back to you – usually within a few minutes 9am to 5pm – Mon – Fri.
Helping families and businesses with their insurance and financial security needs since 1962.
We Serve All of the GTA including:
Markham | North York | Richmond Hill | Scarborough | Thornhill | Toronto | Vaughan | Pickering | Ajax | Whitby | Oshawa and Durham Region | Kawarthas | Northumberland |
THE PROVINCE OF ALBERTA
TALK TO THE RIBO LICENSED AND BONDED PROFESSIONALS AT GUTHRIE INSURANCE TODAY!