Cyber Crime Liability Insurance
With the rise of the internet came a new type of crime and set of risks and exposures that organizations and individuals must contend with.
Talk to the Pros at Guthrie today
Cyber insurance pertains to a wide range of coverages available to protect primarily against internet or online related exposures. Coverage may include theft of personal, financial, or corporate information and data, ransomware, online fraud, commercial espionage, phishing attacks, viruses and malware, hacking, and privacy breach.
Cyber covers a variety of losses often including costs associated with restoring systems, replacing lost data, and compensating customers whose data has been compromised. Cyber insurance can also cover legal costs, such as defending against lawsuits related to data breaches.
SAVINGS START HERE. FOR COMPETITIVE QUOTE ON CYBER CRIME INSURANCE
YOU HAVE TWO OPTIONS: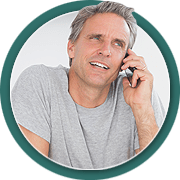 Call and speak directly
to one of our brokers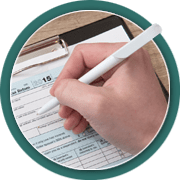 Please provide us with a bit of information here and a broker will get back to you shortly, often within 10 minutes during regular hours

GET A FREE ONTARIO Cyber Crime insurance QUOTE TODAY!
We make it easy.  Finely crafted insurance policies to address your liability risks and exposures, competitive premiums, and helpful, expert advice for ALL of your business and commercial liability insurance needs –  Guthrie Insurance  has you covered!
Get a fast, free Ontario commercial liability insurance quote for your corporation, business or institution today.
Just call us at 1-888-310-7283 (SAVE) or give our helpful commercial insurance brokers some information on the "Request a Quote" and we will get right back to you – usually within a few minutes 9am to 5pm – Mon – Fri.
Who needs cyber crime insurance?
Cybercrime insurance is recommended for virtually every organization and individual and especially so for any business that collects, stores, or processes customer information or data. This includes small businesses, large corporations, and public sector organizations. Businesses that could benefit most from cyber insurance include healthcare organizations, financial institutions, retailers, and technology companies. Additionally, any business that relies heavily on its online presence, such as ecommerce companies, should consider cyber insurance.
Helping families and businesses with their insurance and financial security needs since 1962.
We Serve All of the GTA including:
Markham | North York | Richmond Hill | Scarborough | Thornhill | Toronto | Vaughan | Pickering | Ajax | Whitby | Oshawa and Durham Region | Kawarthas | Northumberland |
THE PROVINCE OF ALBERTA
TALK TO THE RIBO LICENSED AND BONDED PROFESSIONALS AT GUTHRIE INSURANCE TODAY!