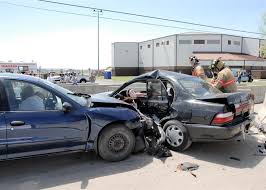 We all know that Spring brings out excited drivers such as young people who have just obtained their licenses, ready to start practicing their driving on clear sunny days. As well, many people who have had their sports cars stored all winter will want to take them out and enjoy the rush of speed again (safely of course). Whether you are experienced or still new to driving, it's important to reassess your driving habits every now and then. Come to a full and complete stop at stop signs and red lights, remember look both ways before proceeding through intersections, and as always watch for pedestrians and cyclists!
Furthermore, the COVID-19 pandemic seems to have brought out other kinds of drivers too: Street Racers. These are people who are charged up with emotion and ego, and who take advantage of the empty streets to test the speed and power of their "souped-up" automobiles. Street racing is both dangerous and illegal.
Not only have we seen an increase in street racing and speed tests, but with the number of cars parked in everyone's driveways, we are seeing an uptick in stolen vehicles. Thieves are getting sneaky with "relay theft", and can now program a key fob, copying your own, from outside your front door! Not only that, there have been cases where a thief will peak in through a window, see keys, then simply kick in the front door, grab the keys and run, taking the vehicle immediately or coming back within a short period of time to pick it up. Please make sure you keep your keys as far away from the vehicle as possible, and not sitting on the hook or tray by your front door.