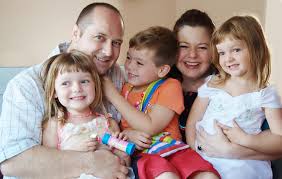 Why buy Mortgage Insurance from a bank when you can buy it from an insurance company offering better features and competitive premiums?
• When you arrange individual life insurance you always own it whether you change your mortgage or not. If the coverage is arranged through your bank, it must be underwritten all over again if the mortgage carrier is changed. If health problems have developed, you may become ineligible.• With private life insurance, you know your premium will remain the same for the period purchased ie. 10, 20 years or longer and your coverage stays level. When arranged through a bank, your coverage decreases to match your declining mortgage balance and you may still be faced with increased premiums.• When you arrange individual life insurance on both spouses, the amount payable doubles in the event of common disaster. Your bank coverage, on the other hand, will only cover the amount of the mortgage balance.• When a death benefit is paid under an individual life insurance policy, the beneficiary will have a lump sum of non-taxable dollars and is not required to pay all the mortgage balance or any for that matter. When a death benefit becomes payable under a bank plan, no money changes hands and the mortgage is simply cleared. Many homes are still subsequently sold as the surviving spouse does not have the necessary cash to cover the on-going expenses.
We all know the process of arranging a mortgage can be a stressful time. Instead of just automatically signing up for the mortgage insurance, do yourself a favour. Give us a call and obtain an individual life insurance quote.
Your coverage will be superior and your premiums still competitive!