Term life insurance provides very affordable protection for the duration of the term period and benefits will be paid only if the insured dies within that time. Most Term insurance is guaranteed renewable for one or more additional terms, even if your health has changed. However, at each renewal term e.g. 5, 10, 20 or other years, the premium will be higher based on your then age. Typically, most Term life insurance policies will expire at a specified age. It is generally considered that Term insurance provides the largest immediate death protection for your premium dollar, because Term provides only for death protection. Some Term policies are convertible, allowing you to change the Term policy to a Permanent e.g. Level Term, or Whole Life policy even if you are not in good health. Premiums for the new policy will be higher than those the you have been paying for the Term insurance (at least initially).
SAVINGS START HERE. FOR A REVIEW OF YOUR PERSONAL INSURANCE YOU HAVE TWO OPTIONS: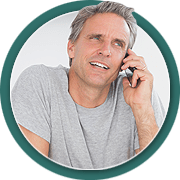 Call and speak directly
to one of our brokers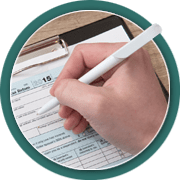 Please provide us with a bit of information here and a broker will get back to you shortly, often within 10 minutes during regular hours

TALK TO THE RIBO LICENSED AND BONDED PROFESSIONALS AT INSUREPLUS BY GUTHRIE INSURANCE TODAY!