You don't buy life insurance because you are going to die, but because those you love are going to live." – Author unknown.
If you were to die what plans have you made to look after those that depend on you? Many have made no plans and leave in their wake children, spouses, partners, and business associates who, if they have not been left destitute, will at the very least pay much more than the cost of having had a proper life insurance plan. Death is difficult to plan for and the loss of income and costs after are always under-estimated.
In it's simplest form, life insurance pays a tax-free cash benefit to your beneficiaries. This "estate" is created regardless of where you are in your long-term savings cycle. The premiums paid for insurance are often much less than what would have been paid in tax, even if one lived long enough to have accumulated sizeable savings!
Certainly, life insurance may not be for everyone. Deciding whether you need it can be a complicated process. The decision can be even harder when you are younger and your budget is tighter (when it is the easiest and least costly). Understanding the benefits, however, is key to proper financial planning. If you have others who depend on you financially, it is very likely that you need it. A proper life insurance plan can be one of the best financial steps you can take for you, your family or your business.
Even though you may have basic life insurance through your employer, this coverage will not likely meet your needs and generally ends when you leave your employer.
The premiums for individual life insurance depends on your age, gender, health, medical history and lifestyle and of course the amount and type of policy.
The type of insurance you choose and the amount your beneficiaries need should be based on your families or businesses needs and circumstances.
At Guthrie Insurance/Financial, we can help you to decide which type of policy is best for you. Please review some of the types of insurance below then call or drop us an email.
SAVINGS START HERE. FOR A REVIEW OF YOUR PERSONAL INSURANCE YOU HAVE TWO OPTIONS: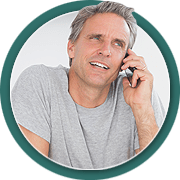 Call and speak directly
to one of our brokers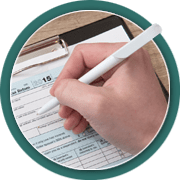 Please provide us with a bit of information here and a broker will get back to you shortly, often within 10 minutes during regular hours

TALK TO THE RIBO LICENSED AND BONDED PROFESSIONALS AT INSUREPLUS BY GUTHRIE INSURANCE TODAY!