In today's environment, the majority of commercial enterprises consider insurance as a routine component of their risk reduction strategy. Rather than treating it as a cost, insurance can be viewed as an investment that protects against the day-to-day risks that all businesses are exposed to. All commercial enterprises from sole proprietors to large public corporations need business, corporate or institutional commercial insurance.
Every organization has unique risks that can be both internal or external in nature. An insurance provider that offers a tailored approach building insurance solutions can, therefore, go a long way in minimizing the risks of asset loss, unplanned business interruptions, financial crime, product liability, legal challenges etc. Our friendly, helpful team of commercial insurance specialists would be pleased to offer our guidance and professional expertise to help you protect the continuity of your business and its assets.
At Guthrie Insurance Brokers, we strive to provide simple solutions for complex problems while retaining the element of trust and dependability. We understand that different businesses have different requirements. As such, we can customize solutions to match your business needs, preferences and constraints without any overlaps in coverage or policy gaps.
TYPES OF CORPORATE INSURANCE
For small, medium and large commercial enterprise our team of professionals will make sure your insurable risks are identified and addressed with insurance that is appropriate for your requirements and your budget. We offer coverage for:
For companies specializing in manufacturing including activities like forging, casting, injecting or metalwork, manufacturing insurance can be a cost-effective solution to protect businesses from the impacts of property damage. The presence of heavy equipment and/or hazardous materials can pose risks to both companies and employees. Our suite of commercial and industrial insurance provides robust protection for manufacturing firms against injury to personnel, damage to machinery, and a range of other potential occurrences.
Food processing faces a degree of liability as they process items for human consumption. Similarly, engineering companies can encounter injury concerns due to the utilization of heavy machinery. The industrial insurance brokers at Guthrie Insurance are committed to mitigating risks to processing facilities and maximizing coverage to preserve business security.
Realty companies and real estate agents face risks including property damage, data breaches or employee errors. With tailored realty coverage, Guthrie Insurance ensures the safety and security of realty companies, its employees and its clients.
Transporting people and goods are essential activities. However, ensuring adequate coverage against accidents can prevent outsized repair and/or maintenance expenditures at a later date. Guthrie Insurance provides affordable transport insurance to protect against asset loss or injury to a person and/or goods transported.
Also known as franchise insurance, wholesale insurance covers employer groups that cannot be covered by group-wide insurance. Guthrie Insurance ensures that individuals working within a group have their own personal policies tailored to their individual work profiles.
Institutions such as schools, colleges, non-profit organizations and religious organizations are just some of the establishments that can benefit from institutional insurance. General liability coverage and business owners' policy insurance are among the main features of our exceptional institutional insurance solutions package.
Retailers often require protection for their property, fixtures, fittings and inventories against the advent of theft/fraud. Guthrie Insurance delivers insurance solutions for these liabilities for retailers of any size at affordable premiums and competitive quotes.
Professional insurance coverage protects companies from liability in the event that contractual obligations and commitments cannot be fulfilled adequately. Guthrie Insurance delivers boutique professional insurance to offer coverage of these unique risks.
Restaurants, bars and hotels are just some establishments that may require hospitality insurance. Our quality hospitality insurance packages provide accessible coverage for liquor and general liability, as well as property damages.
FREQUENTLY ASKED QUESTIONS
Do I Need Commercial Insurance?
Commercial insurance can protect businesses from a large degree of downside risk and help them avoid serious financial loss from damage to physical assets causes by catastrophic weather events, negligence, general product liability and more. Guthrie Insurance Brokers Ltd. provides specialty small and medium-sized business insurance that puts the client's needs first. For cost-effective insurance protection trusted by thousands of Toronto business owners, call us today.
How To Choose Business Insurance?
Selecting business insurance depends on the type of business in question. There is no one-size-fits-all approach. If the company produces physical products, then general liability insurance coverage may be suitable. If the business owns a property or relies on expensive industrial machinery, then the security that property insurance offers may be a substantial value-add. As seasoned professionals in the corporate insurance industry, Guthrie Insurance's brokers will help you select the best options or a combination of options for your needs.
Why Is Insurance Important For A Business?
Commercial insurance companies exist to provide coverage for businesses against loss, damage, or negligence. Small businesses that are reliant a small number of products for the majority of their revenues are at a heightened risk of financial liability without insurance than companies that are more diversified. The commercial insurance brokers at Guthrie Insurance Brokers Ltd. can discuss your individual situation further and provide a business insurance quote that is both economical and effective.
What Does Business Insurance Cover You For?
What Is Construction Insurance?
Construction insurance is ideally suited to the needs of construction businesses. Your company is considered a construction company if it works in home improvement, paving, home construction or remodelling, roofing, welding etc. Guthrie Insurance Brokers Ltd. can build appropriate construction insurance packages for your organization that provide coverage for accidents that may occur on a worksite, injury to personnel, and loss of vital work tools or materials. Contact Guthrie Insurance today to speak to a specialist business insurance broker today!
How Much Does Construction Insurance Cost?
The cost of construction insurance is contingent on the trades that the company is involved in, the degree of exposure to each, the size and operating history of the company, amount of coverage and claim history.
What Does Commercial Property Insurance Cover?
The answer is: it depends. In its simplest terms, it covers insured loss or damage to property, generally including loss of use. It will also pay on behalf of insureds for actions involving liability such as bodily injury or property damage. Typically, the basic policy includes coverage for property, general liability, business interruption, crime, equipment breakdown, and human element exposures. Each policy can be tailored to the unique needs of any business.
Why Is Commercial Property Insurance Important?
Commercial property insurance, also known as commercial building insurance, can be instrumental in protecting a business's largest assets. Without it, should a property or any of the assets within it be damaged or lost, business owners may face significant expenditures in replacing them.
SAVINGS START HERE. FOR A REVIEW OF YOUR PERSONAL INSURANCE YOU HAVE TWO OPTIONS: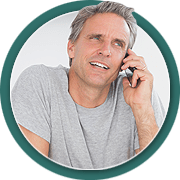 Call and speak directly
to one of our brokers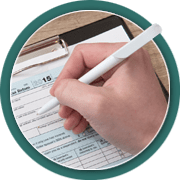 Please provide us with a bit of information here and a broker will get back to you shortly, often within 10 minutes during regular hours

TALK TO THE RIBO LICENSED AND BONDED PROFESSIONALS AT INSUREPLUS BY GUTHRIE INSURANCE TODAY!